BOOMER™ 45 (T4B)

New Holland Boomer™
Gallery
CALL FOR PRICE
410-247-9600
Features*
NATURAL, COMFORTABLE OPERATION
Whether you choose an open platform or the Boomer™ cab*, your comfort is built in to the design.

The distinctive Boomer™ sloped hood gives an unobstructed view.

You get the peace of mind of New Holland's FREE Boomer Guard6 Limited Warranty that includes 2 years "bumper to bumper" coverage plus an extra 4-years of powertrain protection.
Quiet, clean-running engines save fuel and reduce your carbon footprint.
*Boomer Cab not available on the Boomer 35 (T4B)
WARNING, THIS IS NOT A TOY
Need a responsive, hard-working, comfortable compact tractor that makes your job easier? Look no further than the NEW Boomer™ compact tractors from New Holland. They are the ultimate power tool for homeowners, rural lifestylers, landscapers, farmers, golf courses and municipalities.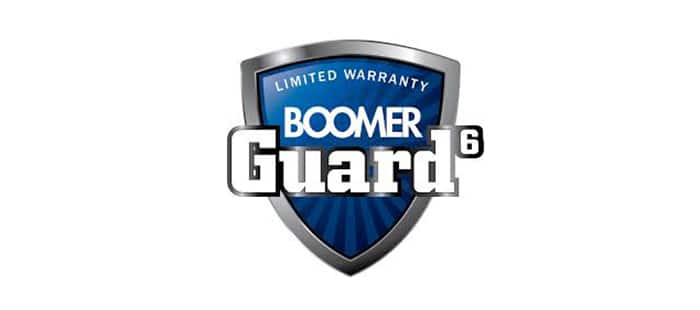 NEW HOLLAND HAS YOUR BACK
WITH BOOMER GUARD

Peace of mind comes standard with Boomer™ compact tractors because they are backed by a FREE Boomer Guard6 Limited Warranty. It provides 6 years of worry-free operation, including 2 years of "bumper-to-bumper" coverage plus an extra 4 years of powertrain protection. It's among the best warranties in the industry.

MAINTENANCE MEETS CONVENIENCE

Maintaining Boomer™ compact tractor is simple because all routine maintenance points are located in easy-to-reach spots. Plus, you can check engine oil level conveniently without raising the hood and without removing the loader.

ACCESS DOESN'T GET ANY EASIER

This is the best compact tractor when it comes to easy service access. For simple access to the engine, radiator, air cleaner, power steering and battery, the hood raises and pivots forward. Even when a loader of front blade is attached. There are no side shields to be removed, lost or damaged.

---