BOOMER™ 46D
New Holland Boomer™
Gallery
CALL FOR PRICE
410-247-9600
Features*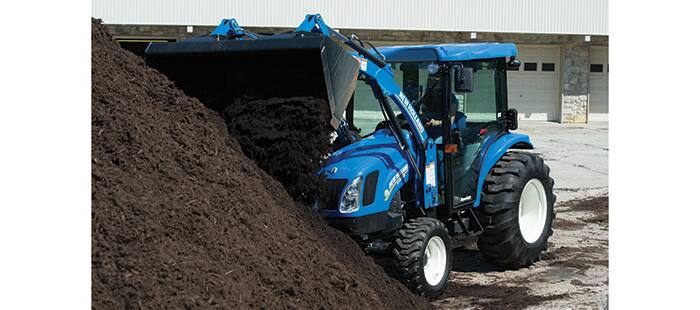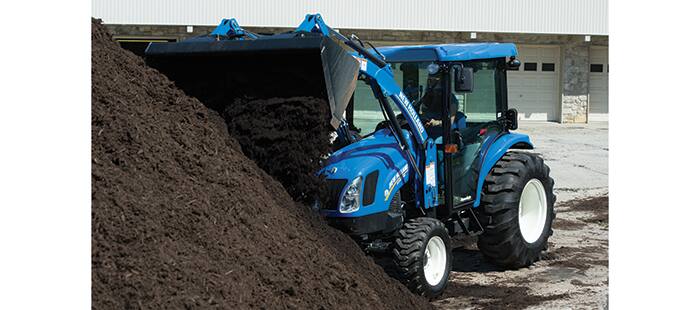 DELUXE COMFORT. SMOOTH CONTROL. BIG POWER

The Boomer 46D and 54D 4x4 compact tractors allow you to harness the power of 45- and 54-horsepower engines to complete your tasks quickly, while deluxe features and the smooth EasyDrive™ transmission allow you to work with greater comfort and control.

---
The Boomer EasyDrive™ Continuously Variable Transmission (CVT) is the best in the business because it's easy to adapt to your operating conditions. It drives just like a car using a single "go" pedal. And you easily shuttle from forward to reverse using the convenient lever to the left of the steering wheel.
---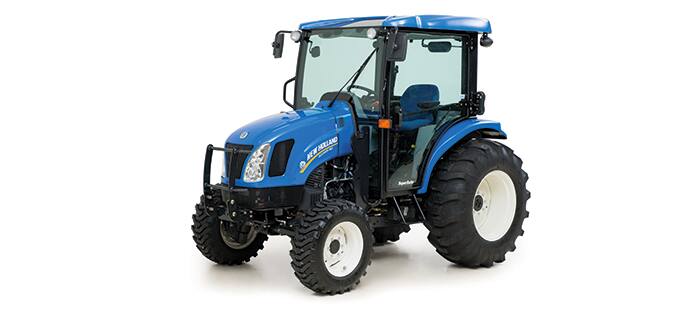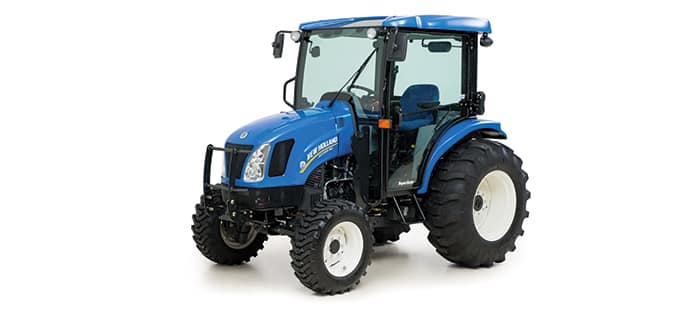 The factory-installed SuperSuite™ cab is, by far, the most spacious and comfortable compact tractor on the market. Two large doors open to wide entry thresholds for easy entry and exit. You'll appreciate the comfort of heat and air conditioning, the Accommodator™ seat and the steering wheel that tilts and telescopes.
---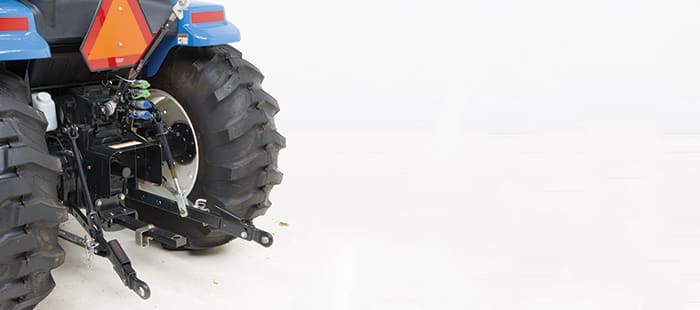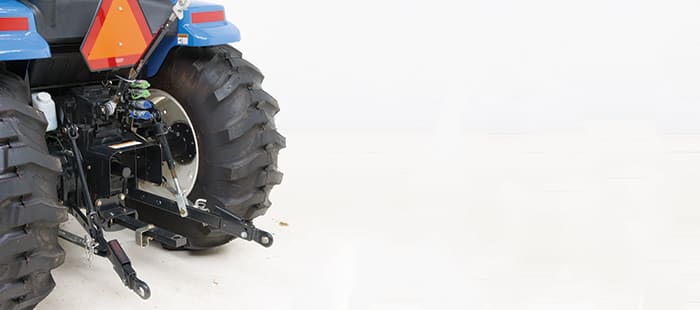 EVEN THE 3-POINT HITCH IS DELUXE
A 3,541-pound three-point hitch lift capacity (measured at the ball ends) allows you to handle heavy mounted implements. Telescoping, flexible link ends and crank-type leveling are standard equipment to make attachment and implement hook-up a one-person job.
---
WHAT'S ON YOUR TO-DO LIST
New Holland provides the ultimate selection of implements, attachments and accessories to fit your Boomer tractor including mowers, backhoes, rotary cutters, disc harrows, snow blowers, snow plows, box blades and more.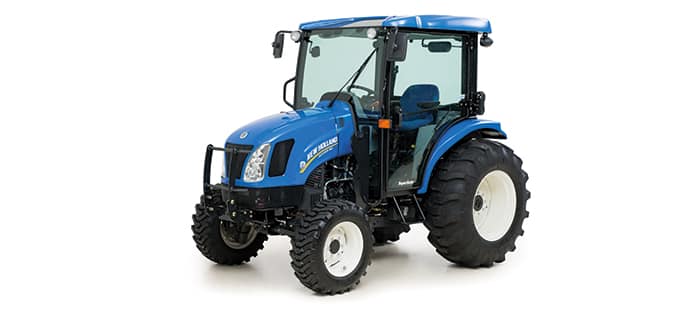 ROPS or CAB
SPACIOUSNESS COMES STANDARD
The Boomer™ 46D and 54D are the best compact tractors when it comes to comfort. Whether you choose ROPS platform or the SuperSuite™ cab, you'll find the legroom, hip room, and headroom to be generous. In fact, the SuperSuite cab is the largest in its class, with 60 cubic feet of interior space surrounding you.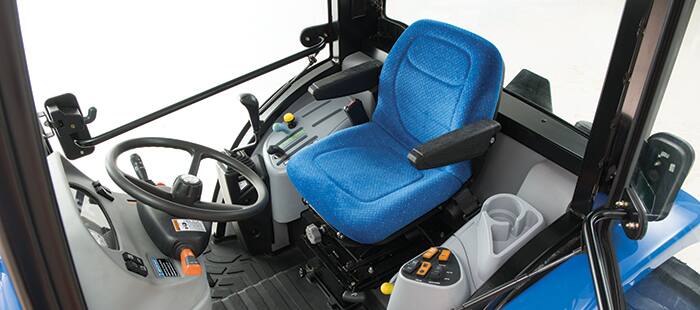 YOU'VE BEEN UPGRADED TO SUITE

For the most comfortable environment available in a compact tractor, look no futher than to the SuperSuite™ cab, available on the Boomer 46D and Boomer 54D. Because of standard heat and air conditioning, you can work in all-day comfort, protected from weather, insects, dust, and noise. For easy storage, the cab clears a standard 8-foot garage opening.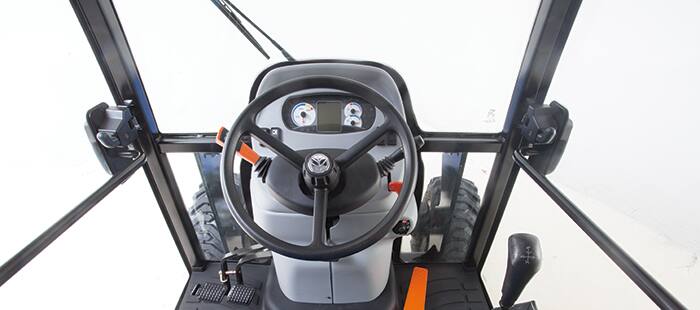 VISIBILITY COMES FIRST
You will instantly see the difference 46.9 square feet of glass makes. It adds up to 360° visibility that cannot be matched in any other compact tractor cab. The sloped hood gives you excellent forward visibility from the tractor. That's because the muffler is under the hood and not in your line of sight like competitive tractors. Add the sloped-arm New Holland 250TLA loader and you get a clear line of sight to the bucket edges.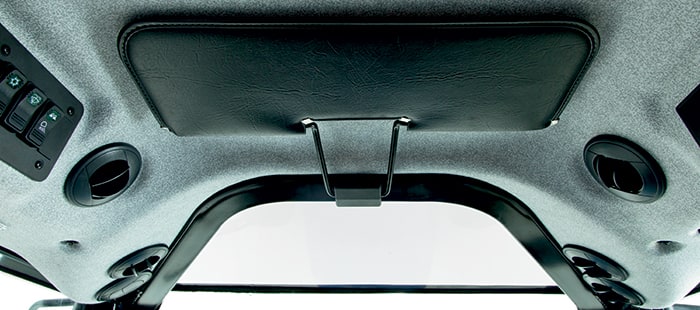 HIGH-VISIBILITY ROOF PANEL
A standard high-visibility roof panel allows you to see the loader through  its full range of operation for sage, efficient and fatigue-free operation.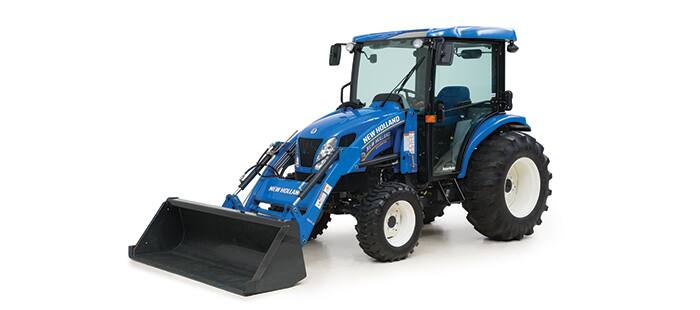 DELUXE FEATURES ARE STANDARD
Heat and air conditions are standard with the SuperSuite cab so you can work in all-day comfort, protected from weather, insects, dust, and noise. For easy storage, the cab clears a standard 8-foot garage opening. Additional standard features include: • Tilt and telescopic steering column • Dual external mirrors • Interior rearview mirror • Suspended brake pedals • Radio-ready with antenna and speakers • 12V power outlet and accessory power socket • Adjustable sun visor •Single cab air filter • Removable plug in rear of cab to route harness • Front and rear cab-mounted work lights • Front windshield washer/wiper • Cup holder • Toolbox • Much more!
---
Box Blades