BOOMER™ 24
Gallery
CALL FOR PRICE
410-247-9600
Features*
The mid PTO, independent rear PTO, 9.2-gpm hydraulics and 3-point hitch mean you can handle a variety of implements for just about anything on your to-do list.
You operate in confidence and comfort with unmatched Boomer™ visibility and natural controls.
You get the peace of mind of New Holland's FREE Boomer Guard6 Limited Warranty that includes 2 years "bumper to bumper" coverage plus an extra 4-years of powertrain protection.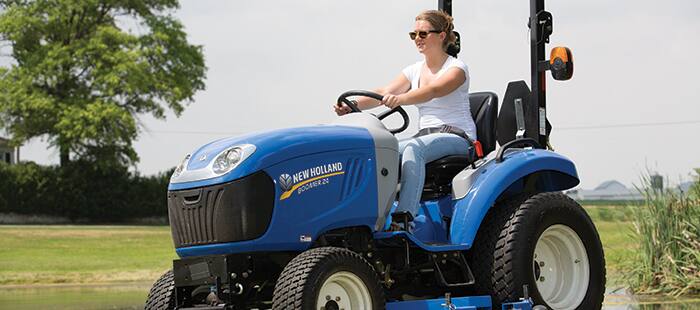 WARNING, THIS IS NOT A TOY
If your personal piece of heaven is between one and five acres, your plans can quickly outgrow the capabilities of ordinary yard tractors or lawn and garden tractors. When you need to haul dirt and mulch, mow acres of grass, till a garden or snow plow, a versatile Boomer™ 24 compact tractor can power all the implements you'll need and more. The Boomer 24 is a small tractor, but it can accomplish big things, making it the best compact tractor for the money.

NEW HOLLAND HAS YOUR BACK
WITH BOOMER GUARD

Peace of mind comes standard with the Boomer™ 24 tractors because it is backed by a FREE Boomer Guard Limited Warranty. It provides 6 years of worry-free operation, including 2 years of "bumper to bumper" coverage plus an extra 4 years of powertrain protection. It's the best warranties in the industry.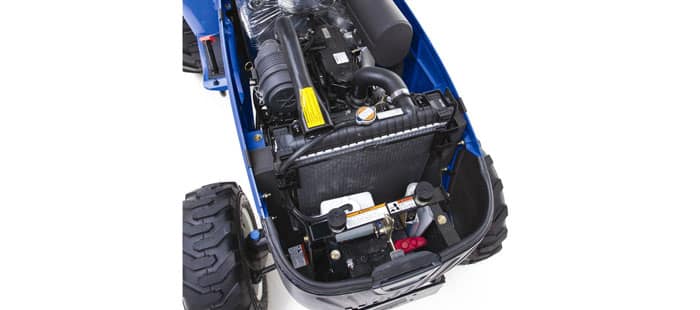 Engine
More Power Working For You
For dependability you can count on Boomer™ compact tractors featuring powerful Mitsubishi diesel engines deliver 24 horsepower. What's more, the majority of the gross engine horsepower gets turned into usable power at the PTO to run a variety of implements thanks to an ultra-efficient Tier 4 driveline.

Cleaner Tier 4 Final Compliant Engines
3-cylinder engines meet Tier 4 Final regulations without the need for additional fluids or hardware. The Boomer 24 will run clean all day long with no extra operator input. They run clean - automatically.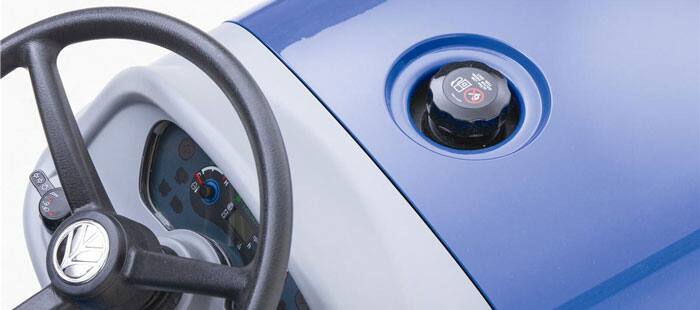 Fewer Fill-ups
How far will you go with one of the largest fuel tanks on the market? Fill up the productivity-boosting 6.6-gallon, hood-mounted fuel tank and see for yourself. It's sure to last all day long.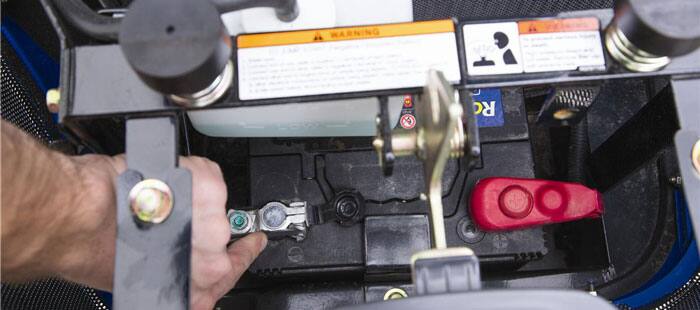 Well-equipped for inclement weather
To ensure fast starts in cold weather, Boomer™ 24 compact tractors come equipped with a quick-heating glow plug package and a heavy-duty 560 CCA battery that provides plenty of cranking power.
Made to accomadate
Superior battery charging and the capabiltiy to handle the higher demand of additional electrical accessories by a 50-amp alternator.
---